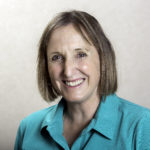 Jane Sisam is the creator of The Pink Cow Company.She formed the business in 2014 to provide alternative educational models, products and programs for dairy farmers.
In addition to her writing, teaching and coaching Jane invests in ongoing learning, with application, in a broad range of subjects…like email marketing, website creation and investing for passive income.
She spent over ten years being mentored in Mary Kay Cosmetics …a renowned and successful global network marketing company. She was recognized as their top sales and team building consultant in NZ in 2008.
And more recently she is deepening her knowledge about Dairy Cow Nutrition and Management with specialist Dairy Cow Nutrition veterinarian consultants, Sue Macky and Brian McKay of Dairy Production Systems Ltd.
Jane continues to have ties with her previous business partners at Bay Veterinary Group where she worked as a farm veterinarian.
And was also their practice business manager for a few years.
Her newest product is an online email 365 Ways to Feed Club Membership Program. It's designed to send out daily small, bite sized, insights on the science and art of dairy cow nutrition.
Check out her Linkedin profile for her formal and not so formal qualifications.